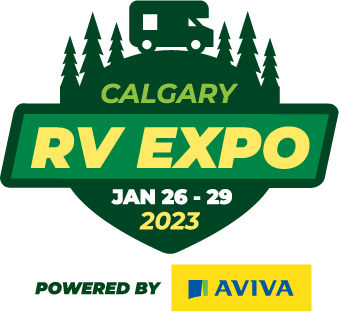 Calgary's RV Expo is back!! Join us January 26th - 29th
at the Calgary BMO Centre.
Hours:
Thursday, January 26: 12PM - 9PM
Friday, January 27: 10AM - 9PM
Saturday, January 28: 10AM - 9PM
Sunday, January 29: 10AM - 5PM





Admission at the Event:
Adult: $15.00
Senior: $11.00 (60+)
Anyone under the age of 18 must be accompanied by an adult or will be charged adult admission.
Discount Ticket Prices Available until Wednesday, January 18, 2023
Adults: $12.00
Senior: $10.00 (60+)